ANALYSIS OF PUBLIC ATTITUDES TOWARDS COVID-19 VACCINATION IN SELECTED CAREC COUNTRIES (GEORGIA, KAZAKHSTAN, KYRGYZSTAN, MONGOLIA, PAKISTAN, TAJIKISTAN, AND UZBEKISTAN)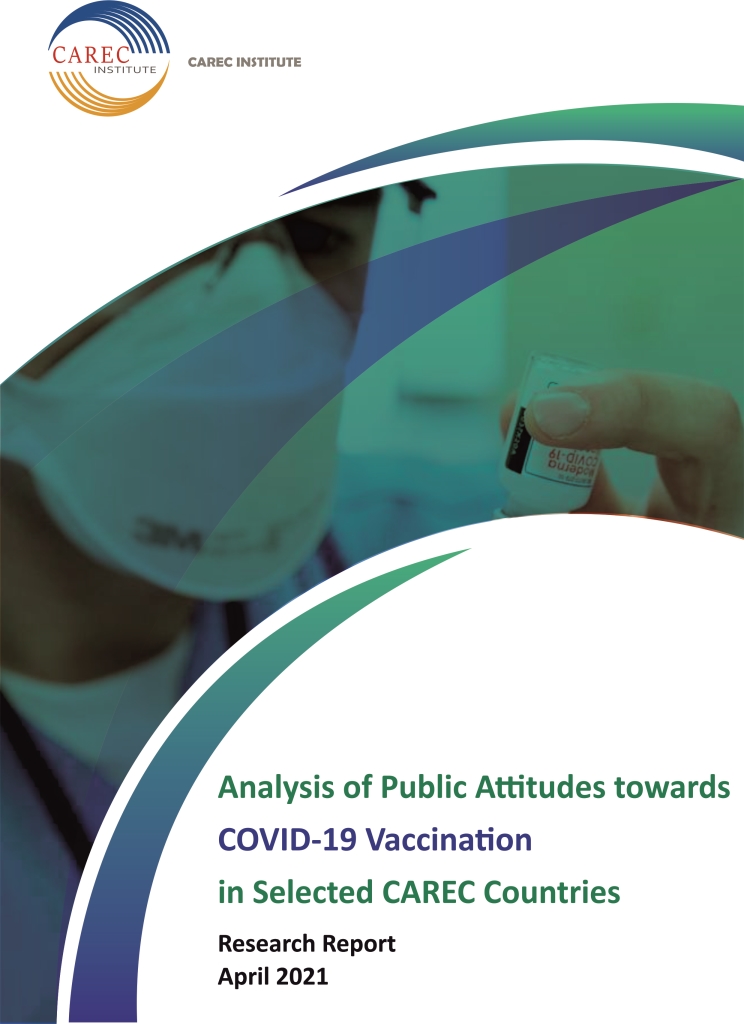 The coronavirus (COVID-19) pandemic has triggered a global health emergency, which has quickly morphed into an economic crisis of unprecedented proportions, not seen since WWII. Loss of lives and the mounting economic woes have affected the livelihood of millions of people throughout the world. Securing broad and effective immunization programs for the population is vital, not only for preserving health and lives, but also for ensuring robust economic recovery in the CAREC region. Well-designed methods and channels of distribution of vaccines must include well-selected information for the public as key for success. The CAREC Institute together with the Public Opinion Research Institute (Kazakhstan) conducted population polls about attitudes towards COVID-19 vaccinations in seven CAREC countries: Georgia, Kazakhstan, Kyrgyz Republic, Mongolia, Pakistan, Tajikistan, and Uzbekistan. Below is a presentation with the research results and a link to the Russian and English versions of the analytical report.
VALUES IN CRISIS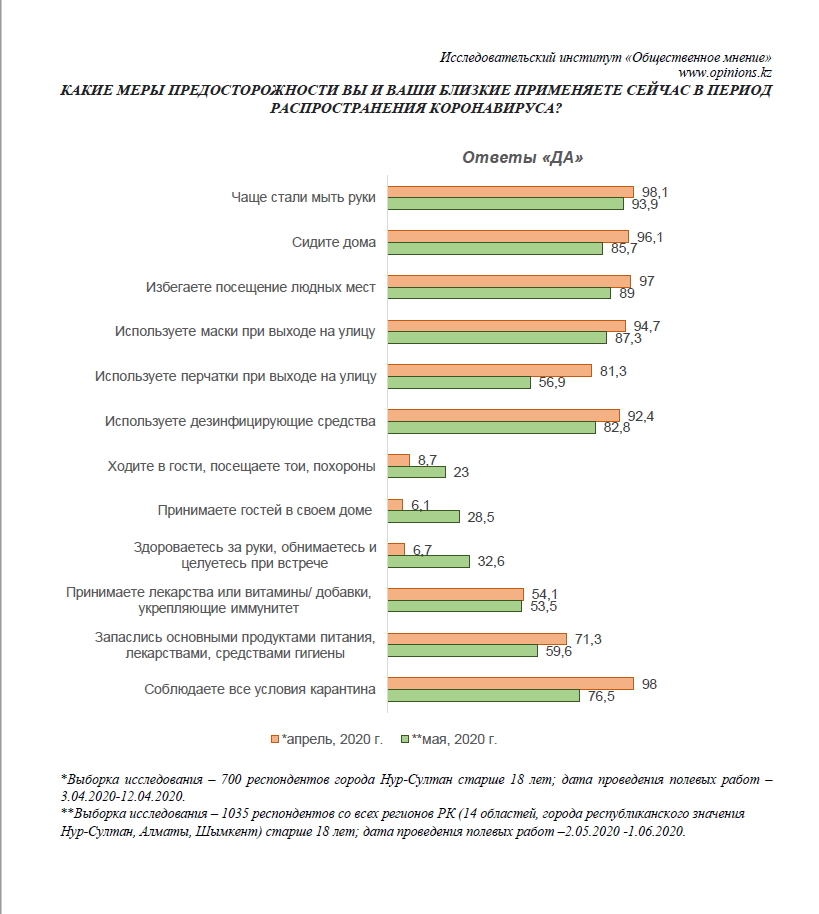 The Public Opinion Research Institute is taking part in a longitudinal survey «Values in Crisis» conducted by an International team of scholars under the leadership of the WVSA Vice-President Prof. Dr. Christian Welzel (Leuphana University Luneburg). The survey aims to study people' values now, during the corona pandemic (wave 1), shortly after the end of the pandemic (wave 2), and about a year later (wave 3).
The Public Opinion Research Institute conducted the first wave in the summer of 2020. 1035 respondents were interviewed.
Survey link: https://www.worldvaluessurvey.org/WVSNewsShow.jsp?ID=416&ID=416
Results published on the website of the Austrian Social Science Data Archive (AUSSDA): https://data.aussda.at/dataset.xhtml?persistentId=doi%3A10.11587%2FLIHK1L